Hall of Fame
Hall of Fame
Each year, the International Towing & Recovery Hall of Fame & Museum recognizes individuals who have made substantial contributions to the towing and recovery industry. The tradition started in 1986 when the towing and recovery industry realized it was time to display the roots of the profession. Industry professionals came together and selected individuals who made a difference. To honor those chosen few, the Friends of Towing (now ITRHFM) dedicated an entire section of the museum's walls for portraits of the inductees. Each September a new class is inducted.
Nicholas J. Ovenden
Nick Ovendon was born in 1958 in Ashford, Kent, England. Nick started in the business with his father as a young child riding alongside him and learning the… Read More
Michael P. McGovern
Michael McGovern grew up in a towing family.  He started driving a tow truck as a teenager for his family's business in Knoxville, Tennessee.  He worked nights, weekends,… Read More
Darrell H. Mansfield
Darrell Henry Mansfield was born in Cheshire England in August of 1962. Born into the family business of farming Darrell spent most of his childhood working on the… Read More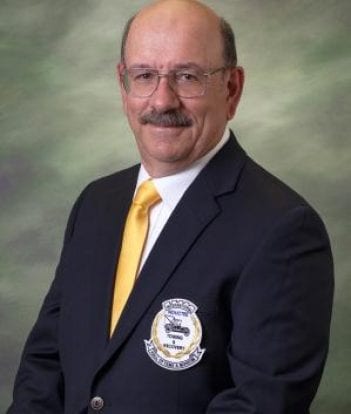 Paul M. Bressi
Born on May 1, 1946 in Seattle Washington, Paul went to school in Seattle and graduated from Blanchet High School where he started his first job with a… Read More
Robert G. Birrell, Jr.
Robert Birrell Jr. was born in 1952 in Sharon, PA. Robert graduated from Joseph Badger High School in 1970 and from Norwood University in 1974. From an early… Read More
Val F. Reich III
Elected:       March 24, 1986 Inducted:    June 26, 1986 Born:            December 1, 1925                       Chattanooga, Tennessee Married:      Irene L. Reich Children:    Patty, Brownsburg, Indiana                      Elizabeth, Arlington, Texas                      Val… Read More