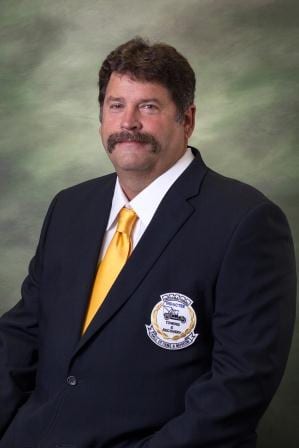 Robert Birrell Jr. was born in 1952 in Sharon, PA. Robert graduated from Joseph Badger High School in 1970 and from Norwood University in 1974. From an early age he worked in the family business Birrells Towing Service of Kinsman Ohio which was started in 1926. After graduating college he returned to work full time and in 1980 along with his brother they took over control of the business as 3rd generation operators. In the late 1990's Robert bought out his brother to become the sole operator. Today his two daughters Emily and Nicole remain actively involved in the business daily.
Bob has been an active member and avid supporter of the Towing & Recovery Association of Ohio from early on holding numerous positions at both the state and local level. These positions include Secretary, President and Chairman of the Board which he continues to hold in the Ohio Association. Learning from his Grandfather who was one of Henry Ford's original dealers Robert built a keen ability to listen and analyze before reacting, this earned him the knick name 'The voice of reason"! This has been critical in his success to help steer important legislation for the state of Ohio and its towing operators. On many occasions Bob's testimony and comments have led to beating back harmful legislation and changes. Throughout the years Bob and his company have been actively involved in supporting his community, local fire department and the Kinsman Township Police Department. Birrells Towing has been a AAA service provider for over 82 years and his experience as a 3rd generation Ford Dealer has been helpful in educating fellow members and towers on safety procedures and policies. For 7 years Bob has joined the safety forces and police department in promoting safety and awareness to children in his community as well as sponsoring Fire Department extrication training.
In addition to Bob's many certifications in light, medium, heavy duty towing and recovery his company has received numerous accommodations and awards for their commitment to the industry and community.